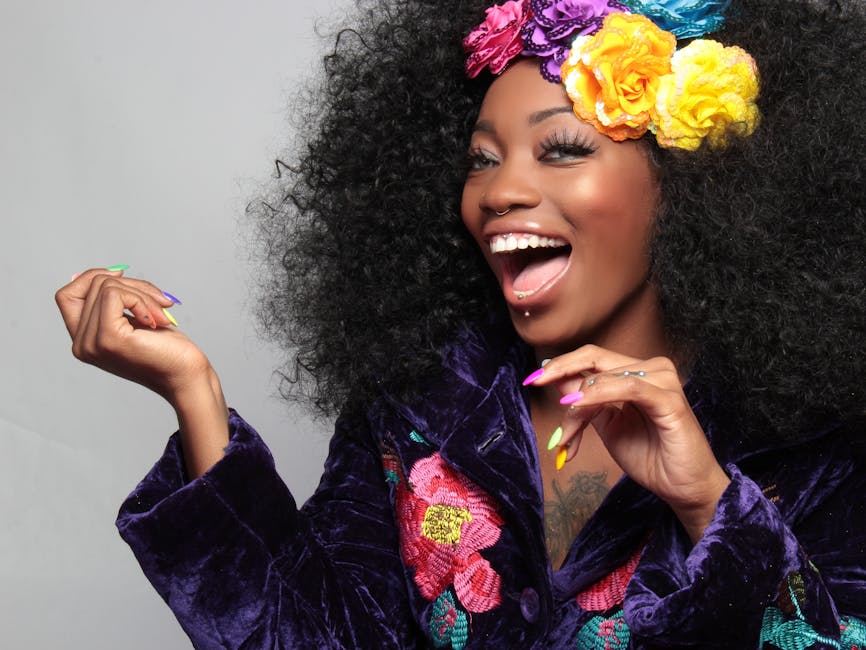 The spring/summer trends are out! and there not looking too shabby either.
Recapping last year's spring fashion trends of 2016 we experienced, the off the shoulder Bar-dot tops, wide-legged culottes/trousers, under lace clothing, ruffles and suede, though for this spring 2017, fashion designers and brands have been focusing more on accentuating block colors, trench coats, oversized jumpers, striped material, suits, and denim whilst up-selling last spring's popular sellers such as the 'off the shoulder' look by adding their own flair. personally, this year seems to be all about empowerment! wearing over-sized unisex clothing will broaden the minds of many who are fearful of matters regarding genders and same-sex relations, additionally, women wearing this spring's sleek suits will cause for a provocation in today's society, as showcasing women in a more sophisticated way, will challenge the divide of men and women,
though with all yet to come here are some inspirational pictures (shown below) of what this spring/summer 2017 fashion trends will look like.
Source:
ELLE
, from left to right: CG, Monse, Hellessy, Vetements, Tibi
It's been said that one of the sexiest areas of a women's body is her shoulders, therefore, designers have been tweaking the off the shoulder fashion look. be sure to expect over-sized, deconstructed, bell cuff shirts with a revealing cut out.
Source:
ELLE
from left to right: Rag & Bone, Lie Sangbong, 3.1 Phillip Lim, Banana Republic, DKNY
This spring trend see's many stores stocked with dynamic and fresh white clothing, though if white doesn't appeal to your taste, then why not act as a canvas and throw on some accessories to spice up the look! the color white may seem plain and boring but its also a simple way to look well put together and sophisticated.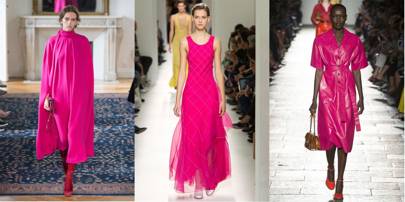 Feeling bright? then let your inner sunshine out as this spring is beaming with colorful clothing! whether your retro, 60's or 80's, designers have got you covered. wearing colorful clothing will be a contrast from this spring's white clothing, although its up to you which one you like better?
Model: Hailey Baldwin
Get snazzy in this spring's biggest trend! celebrities such as the Kardashians, Selena Gomez and Hailey Baldwin have been sporting denim on top of denim as well as embellished denim, the look normally seen with a cuffed ankle or frayed ends will be the statement of this years spring, therefore, be sure to cop yourself a pair of denim as they are selling fast! high street stores such as Levi or Topshop has a great range of denim trousers to offer at a reasonable price.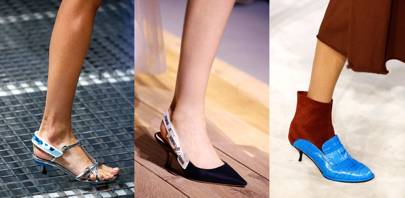 Mules, Minature Heels, and Sling backs, are the perfect shoes for all occasions this spring.
Source:
InStyle
, from left to right: Christian Dior, Stella McCartney, Sacai
Have something to say?...this spring's labeled clothing will do all the talking for you! bring out your inner sass and exude confidence.
Source:
Instyle
, from left to right: Rodarte, Chanel, Dior
Tough love is on the cards this spring! cute fashion wear has been peered with an edge, expect strong collars and embellished hats.
Source:
Instyle
, from left to right: Marni, Balenciaga, Stella McCartney
A non uniformed street style is now the appeal! expect to see over sized boxy, masculine outerwear with plenty of pockets, additionally, big bags, huge earrings and lengthy necklaces will also be on the scene.
There are many fashion trends this spring 2017, and regardless, their is something suitable for everyone as each style looks amazing!... though which style you choose is up to you!
If you enjoyed this post be sure to let me know which style you like the most down below in the comment section! also don't forget to keep up to date with me via my social media, all links can be found at the top right hand corner of this page, much appreciated!