Rewinding time to when I was younger, I was teased for many things! one being my teeth, personally, I didn't take it to heart...why?...because that's just what us kids do, we tease each other for the fun of it! although having grown into my older and wiser self I've realized the things that people tease you about are the things that people notice first, and although what they say may not be true; it all falls under the laws of attraction. therefore lately I've made sure to have regular self-evaluations; to assess my life goals/plans, the ties of my personality traits, and confidence levels. in which recently I noticed that my confidence was being hugely hindered! it was because what people seem to notice about me the most was my smile, and as of late my smile wasn't as bright as it used to be! I must admit, though, that eating the amount of chocolate that I did really didn't help because now I smile with a closed mouth in order to hide my brittle and tinted yellow teeth.
At first I felt ashamed to admit it and therefore I prolonged the situation though the more I hid my insecurity, the more I felt less like myself, especially, with having depression and anxiety I felt that it wasn't healthy for me, as I started to shy away from conversating or even wearing my favourably bright lipsticks because they were brighter than my smile. though despite everything I was finally able to muster up some courage which made me determined to fix my problem, instead of seeing it as a downer I needed to see it as a mission/goal, therefore, thereafter coming to my realization I turned my thinking into a more positive outlook, thinking about getting my smile back only pushed me to want to change for the better.
Moving further down into my timeline, I had found myself watching one of my favorite Luxe YouTuber's called 'Maria Draganova', she spoke briefly on
what she had done surgically or non-surgically and had mentioned/recommended a surgical clinic called 'Premier Laser Clinic', suddenly I felt the urge to check out their website, because I trusted Maria's Judgement due to her sweet personality and lifestyle.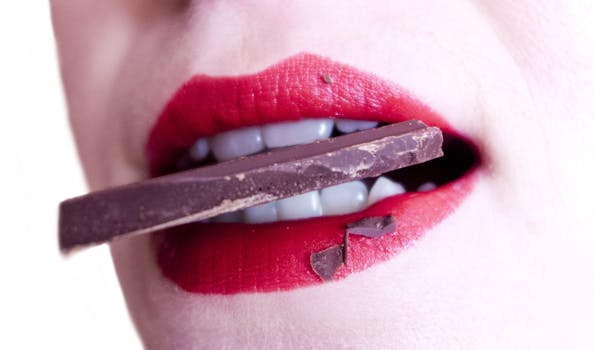 My Initial thoughts whilst viewing the 'Premier Laser Clinic's' website was all positive, mainly because they had detailed information + direct prices shown, making it easier for me to budget on what I would like to have surgically done. upon viewing their website I came across their teeth whitening procedure which from first glance had me eager. their teeth whitening method uses 'Blue Fusion' which they state guarantees your teeth to be at least 4 shades whiter, it has also been raved by celebrities as the best teeth whitening method as it also contained no peroxide and aims to lift your teeth up to 8-16 shades, though dependent on the prior health of your teeth. having read all of the information that I needed to know, there was nothing left for me to do other than take the plunge and book my appointment with Premier Laser Clinic.
To conclude I was finally able to redeem my smile and through my smile, myself! just from getting teeth whitening, I now can wear my brightly colored lipsticks ( my favorites being 'Ruby Woo', 'Heroine' & 'Up The Amp' by MAC Cosmetics), I am more confident to be outspoken & extroverted instead of introverted and shy, its made it easier for me to also consider being in an intimate relationship, pursue my hobbies + much more, though I will spare you the bragging!...if you're someone who's stuck in a similar situation, honestly! it's not something to be ashamed of! getting teeth whitening is the same as waxing, getting a pedicure, or getting a cleanup from your dentist, it's all about self-maintenance, keeping yourself happy, confident, and youthful, knowingly now, please do take into consideration that nearly everyone gets it done! that is unless they were born into a perfect dentist family who didn't allow any sweets, which is highly unlikely. therefore gain your smile back like I did! its a win win for everyone but mainly for yourself.
If This post helped you anyway, it would be amazing to hear how you decided to get teeth whitening, or if your thinking of getting it done though is wary of anything, please get in touch by commenting down below! additionally, become a part of my blog by signing up to receive further posts from me or by following me via my other social media platforms which can be found at the top right-hand corner of this page. thanks for reading!